Enjoy the Seagull terrace
体験プログラムやイベント、お菓子の製造工程の見学など、
You can enjoy the menu and relaxing moments that do not taste only here.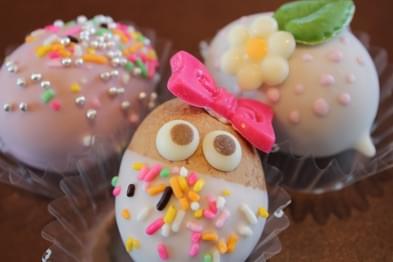 Of DECO gull eggs
Let's make only one of the "egg of DECO Seagull" in the world!
Put a chocolate on the base of the egg, the "egg of DECO Seagull" only yourself like topping development experience can be enjoyed.
Etc. ※ Saturdays, Sundays and public holidays will be held (to be held Sunday, and held on time, Event calendarPlease verify)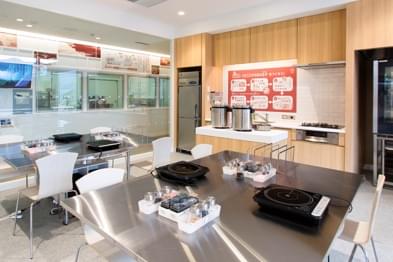 Only egg making and of DECO Seagull of one in the world, you can enjoy the experience menu, such as sweets classroom.
※ schedule, such as held Sunday and held on timeEvent calendar Please verify.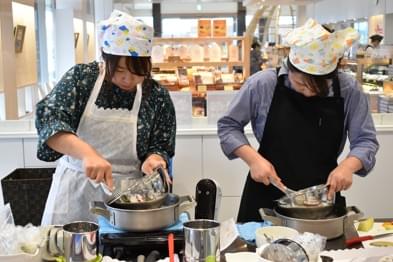 Candy classroom
The seagull kitchen, will be held every month sweets classroom by pastry and sweets craftsmen of the factory.
We will teach you clearly a skilled professional skills. To the more familiar candy making.
Etc. ※ month will be held once (held Sunday and held on time,Event calendarPlease verify)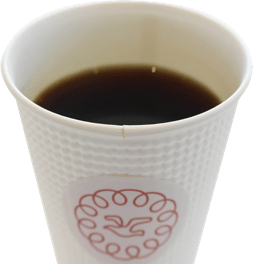 齊藤珈琲「 和 ~なごみ~」
To accent the carefully selected high-quality Ethiopian coffee beans, we made the coffee in the roasting of Saito sticking to fit the candy.
You can charm you a soft and deep flavor and refreshing acidity.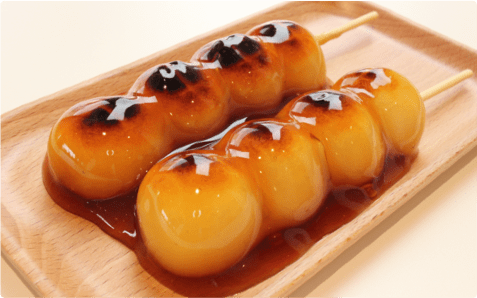 Mitarashi grilled dumplings
In Saito toys, in the Saito toys offers baked dumplings stuck to the real thing to make crush steamed Koshihikari every day.
Savory baked and dumpling was, plenty of characteristic Mitarashi sauce is excellent compatibility!
※ (around June to August) summer will be cool dumpling.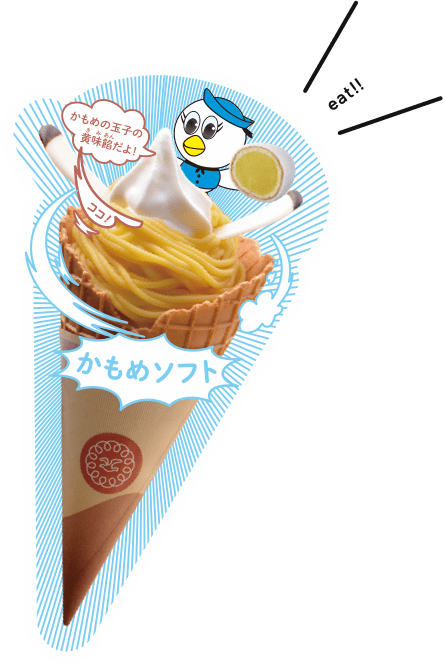 Seagull Software
Iwate - Ofunato confection with "gull egg," we have to one soft cream.
Luxury to squeeze a yellowish bean paste of egg of Seagull Mont Blanc style, Ashiraimashita white chocolate.
Please try the taste to become a habit that does not taste only here!
Click here for details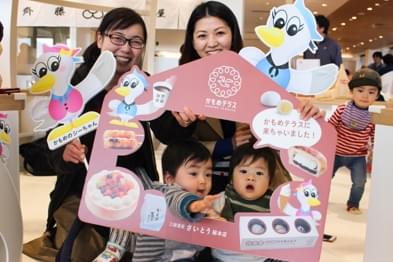 Photo spot
If you come to gull the terrace, the previous symbol of "nest of smile", a great shooting spot you want to hold down.
Besides, shooting Guddzu of "egg of Seagull" and "The Seagull of Sailor-kun" is also plenty.
Post in instagram "# Seagull Terrace"!

「# Seagull Terrace "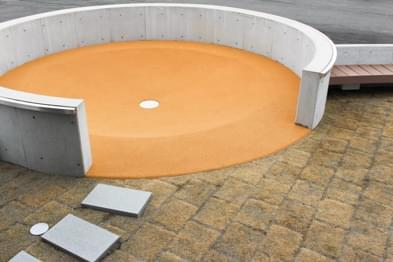 Mortar bench
Large people and children, or sitting, Dari lying down, or play around! Let's experience the strange and unusual space!



Original candy "light of morning," the candy of the manufacturing process you can enjoy through the glass in the center of the. You can catch a glimpse of Saito attitude to the confectionery of sweets.
※ by time zone, the production line, there is a case for cleaning and inspection work.
※ production line, there might be stopped without notice.

Is open as a place of artistic and cultural activities announcement of local residents is the "Community Gallery". Available in such as photo exhibition, Painting Exhibition picture letter Exhibition.