kamome Terrace of Bread studio "COCOA" Then, the 1st and 15th of every month is the new bread day 😊
Three kinds of new bread will be released on August 15th (^^ ♪
1st and 15th LINE Official Account [Friends Only 🍞 10% Discount Coupon for All Bread Items] Will be delivered 🤩 Register as a LINE friend and get a great coupon ❗
▼ Deliver discount coupons ☆ LINE Click here for registration ▼


[August 15- ◇ New bread]
① Caramel brulee flavored bread  248 Circle
A bitter salt caramel filling using rare Guérande salt was rolled into a crispy dough and baked, and whipped custard was squeezed to finish.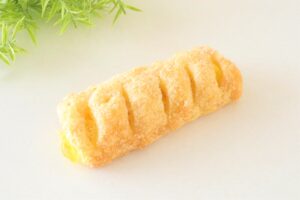 ② Herb sausage bread  291 yen
I wrapped potato salad in a dough with rye malt, topped it with diced sausages with 4 kinds of herbs, and baked it.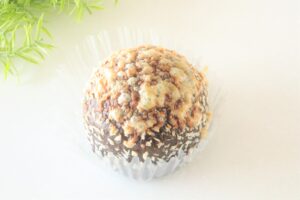 ③ Uzumaki black sesame banana cream bun 226 yen
The dough wrapped with soy milk banana cream was covered with a black sesame banana-flavored biscuit dough and baked brightly.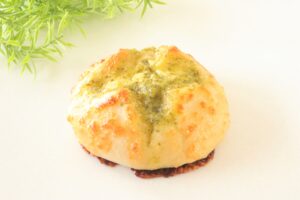 ▼ Click here for details ▼
Bread studio "COCOA ~ Cocoa ~" page
We also accept reservations.
[ kamome Terrace ] 📞 0120-311-514
[Sanriku Iwate Ofunato kamomenotamago Saito Seika]