「 かもめテラス」は、「三陸菓匠さいとう」の新たな"総本店"としてオープンいたしました。
お馴染みの「かもめの玉子」のほか、和・洋菓子、焼き立てパン工房、さいとう製菓のルーツである「斎藤餅屋コーナー」など、さまざまな商品をラインナップ。
店内は、四季を感じながら寛げる「えんがわカフェ」や、お子様に安心して遊んでいただけるキッズスペース「えがおの巣」など、おもてなしの空間をご用意いしております。
また、かもめの玉子をデコレーションする「DECOかもめの玉子づくり体験」やケーキ教室などのイベントやギャラリーなど、お客様参加型のプログラムも開催しております。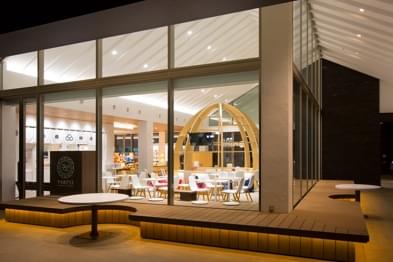 Enjoy your disposal in a relaxed atmosphere of being on the veranda is "Eat & Cafe space". It is available for free, such as tea.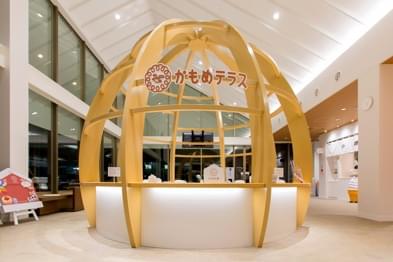 It is egg-shaped Children's Playground of which put the thought that "a lot of smiles to the children of the future". Smile the children is a symbol of the "Seagull terrace".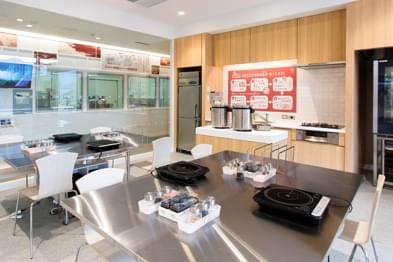 Only egg making and of DECO Seagull of one in the world, you can enjoy the experience, such as sweets classroom.
※ held schedule, please check the event calendar.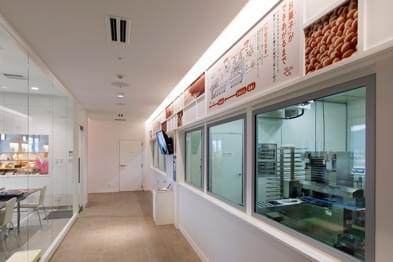 SANRIKUKASYO SAITOやPâtisserie Saitoなどお菓子の製造工程をお楽しみいただけます。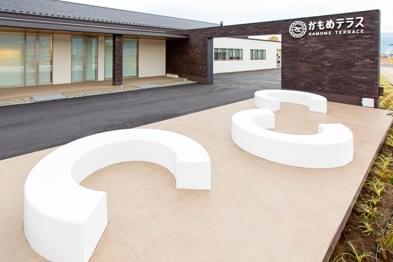 Seagull is to rest the wings, serving with hot and breath, is a small break spot with calm.

Is open as a place of artistic and cultural activities announcement of local residents is the "Community Gallery". Available in such as photo exhibition, Painting Exhibition picture letter Exhibition.

エントランス前に広がる芝生と海風が心地良い。「かもめテラス」のウェルカムパークです。